Are you looking to give your bathroom a fresh new look? One easy and affordable way to spruce up your space is by adding a wallpaper border. Not only does it add a touch of personality and style, but it can also serve as a great focal point in your bathroom. Check out these stunning bathroom wallpaper borders ideas.
1. Country Bath Border
Add a charming touch of rustic elegance with this Country Bath Border. It features a quaint farm scene that will remind you of a simpler time. The soft colors and delicate design make it perfect for any bathroom décor.
Tip: For a cohesive look, pair this wallpaper border with a wooden vanity and natural accents such as plants and woven baskets.
2. Vintage Butterfly Border
Transform your bathroom into a whimsical oasis with this Vintage Butterfly Border. The intricate butterfly pattern adds a touch of elegance and grace. The blend of pastel colors creates an atmosphere that is both cozy and inviting.
Idea: Add a complementary shower curtain with a butterfly pattern to complete the look. Choose towels and accessories in shades of pink and purple for a cohesive design.
3. Mosaic Tile Border
This Mosaic Tile Border is perfect if you want to add a bit of glamour and luxury to your bathroom. The metallic finish and sparkling gems catch and reflect light, creating a shimmering effect. The geometric pattern adds a contemporary edge to your bathroom design.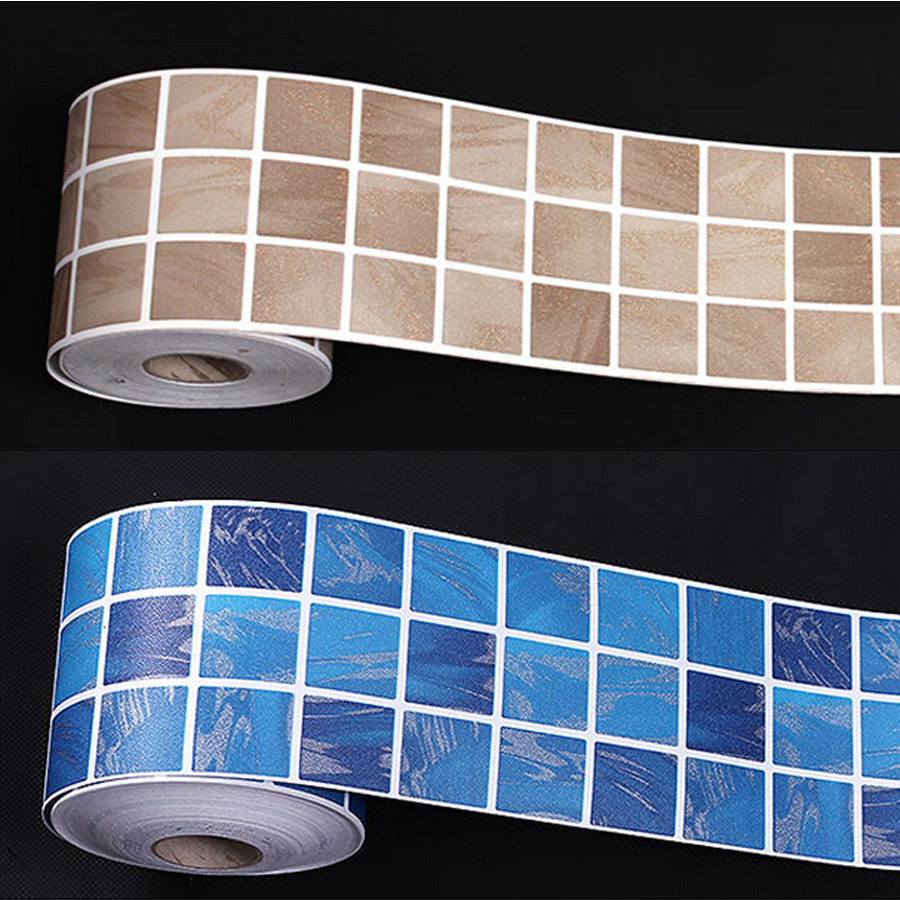 Tip: Use this border in combination with neutral wall colors such as white or beige for a dramatic effect. Pair it with gold-toned bathroom fixtures and accessories to complete the look.
4. Floral Border
If you want to create a soothing and relaxing ambiance in your bathroom, consider this Floral Border. The pastel colors and soft floral pattern will make your bathroom feel like a serene sanctuary. The pretty design is perfect for anyone who enjoys the beauty of nature.
How to: To complete the look, add potted plants or fresh flowers to your bathroom décor. Choose towels and bathroom mats in coordinating colors and a simple shower curtain to keep the focus on the floral border.
5. Beach Theme Border
If you love the beach, this Beach Theme Border is perfect for you. The cheerful pattern features whimsical illustrations of flip-flops, starfish, and shells. The bold colors and playful design will make you feel like you're on a sunny vacation every time you step into your bathroom.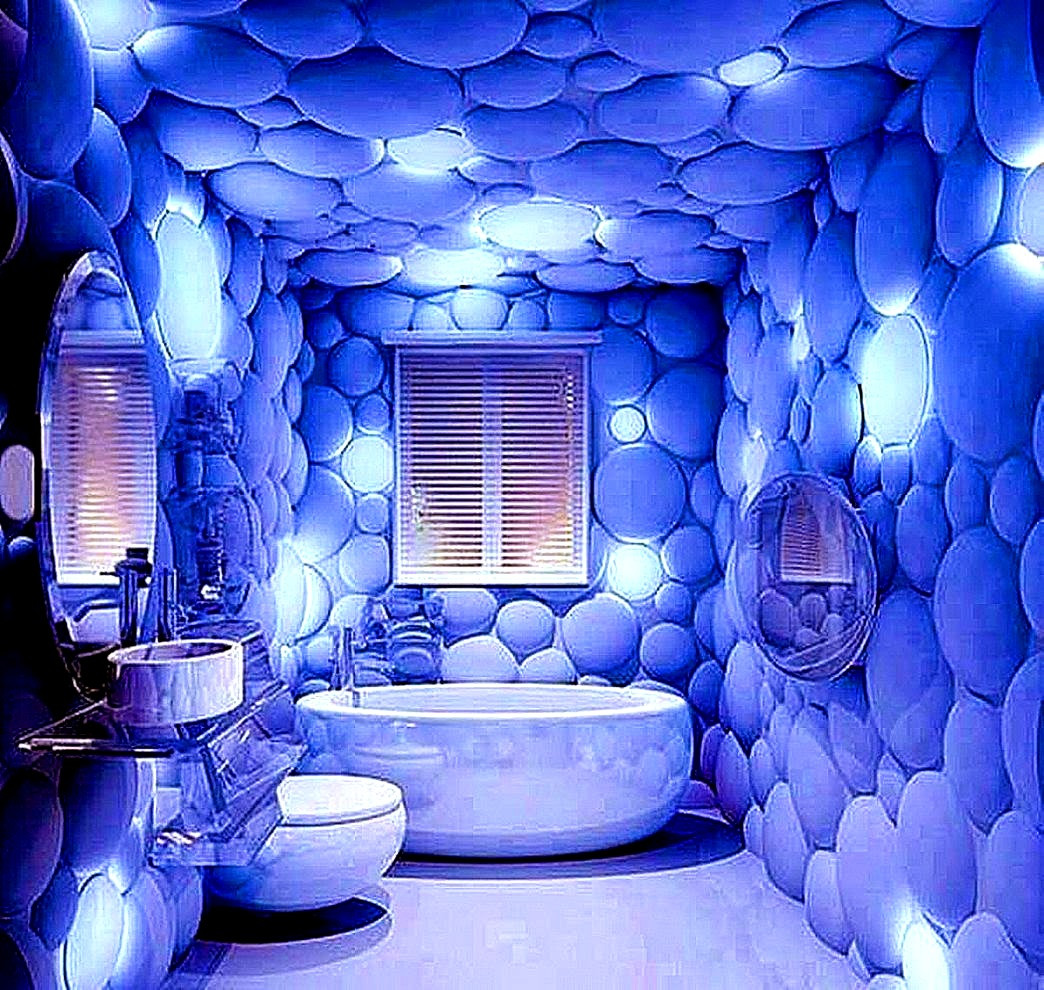 Idea: Pair this border with a light blue shower curtain, seashell accessories, and a beach-themed artwork or photograph. It's the perfect way to bring the beach vibe to your bathroom.
6. Classic Damask Border
If you want to add a touch of elegance and sophistication to your bathroom décor, this Classic Damask Border is an excellent choice. The intricate pattern and rich colors add a luxurious touch to your bathroom. The timeless design will never go out of style.
Tip: Pair this border with luxurious bathroom accessories such as crystal chandeliers, vintage mirrors, and plush bath towels. The overall effect is opulent and glamorous.
7. Animal Print Border
Add a touch of wild glamour with this Animal Print Border. The bold animal prints such as leopard or zebra create a bold and daring statement in your bathroom. The black and white color scheme is timeless and chic.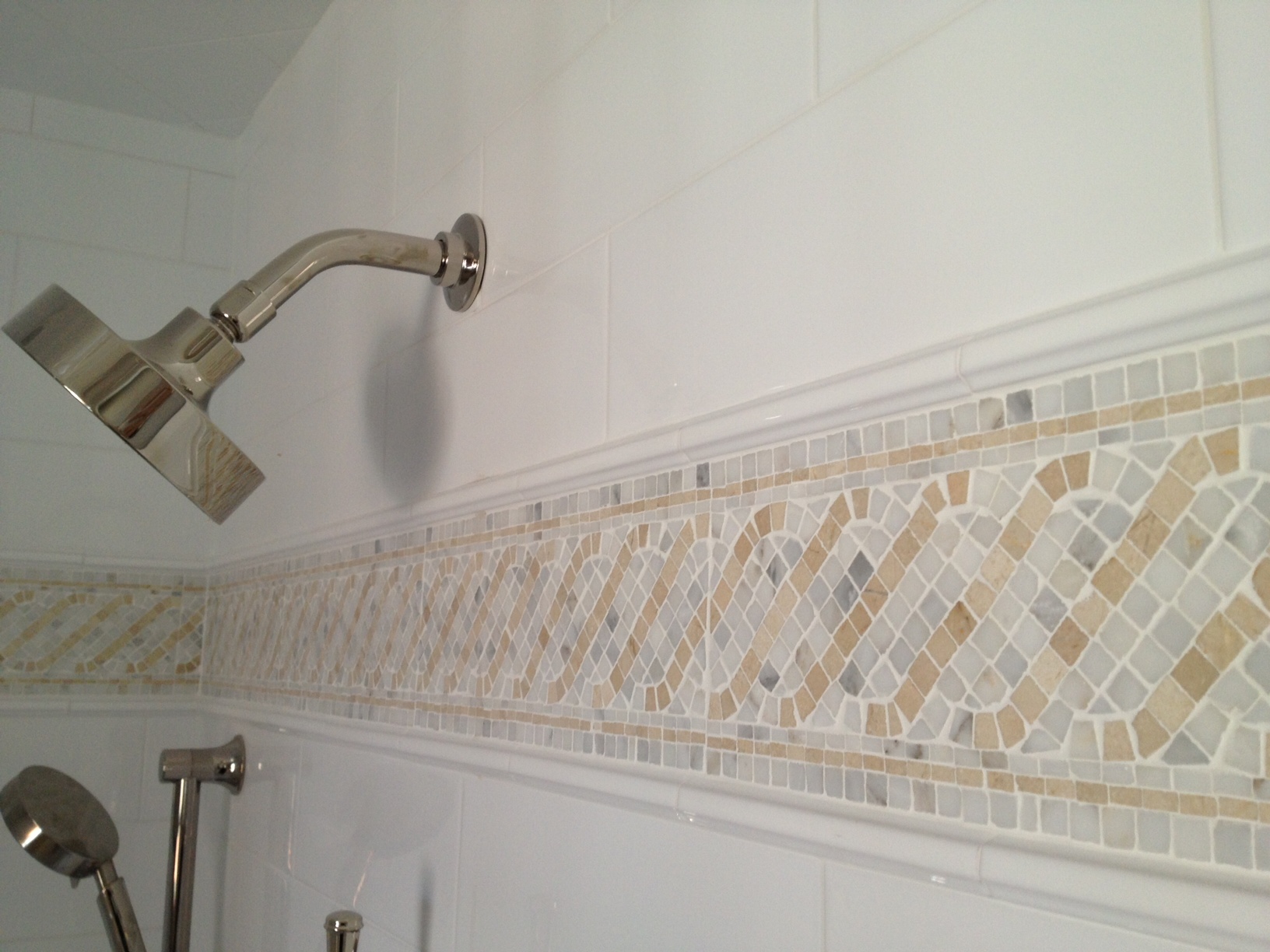 How to: Pair this border with sleek and modern fixtures such as chrome faucets and glass shower doors. Add black and white towels and bath mats to complement the border. The result is cool and edgy.
There you have it, some of the most stylish and trendy bathroom wallpaper borders ideas. They are perfect if you want to add a pop of color, pattern, or style to your bathroom décor. Whether you want to transform your space into a charming country retreat or create a glamorous sanctuary, there's a wallpaper border that will work for you. So, go ahead and unleash your creativity and style your bathroom with confidence.