Have you ever had to plan an outdoor event or an outdoor wedding? One of the most important things to consider is the availability of restrooms, particularly for your guests. That's where portable bathrooms come in. These versatile and convenient options are a must-have for any outdoor gathering! In this post, we'll go over some tips, ideas, and how-to's when it comes to renting portable bathrooms.
Portable Bathrooms: The Basics
Portable bathrooms are exactly what they sound like: bathrooms that can easily be moved from one location to another. They're great for outdoor events where permanent restrooms aren't available or practical, or in situations where additional restrooms are needed beyond what's already available. Portable bathrooms can range from small, single units to luxurious trailers complete with multiple stalls and amenities.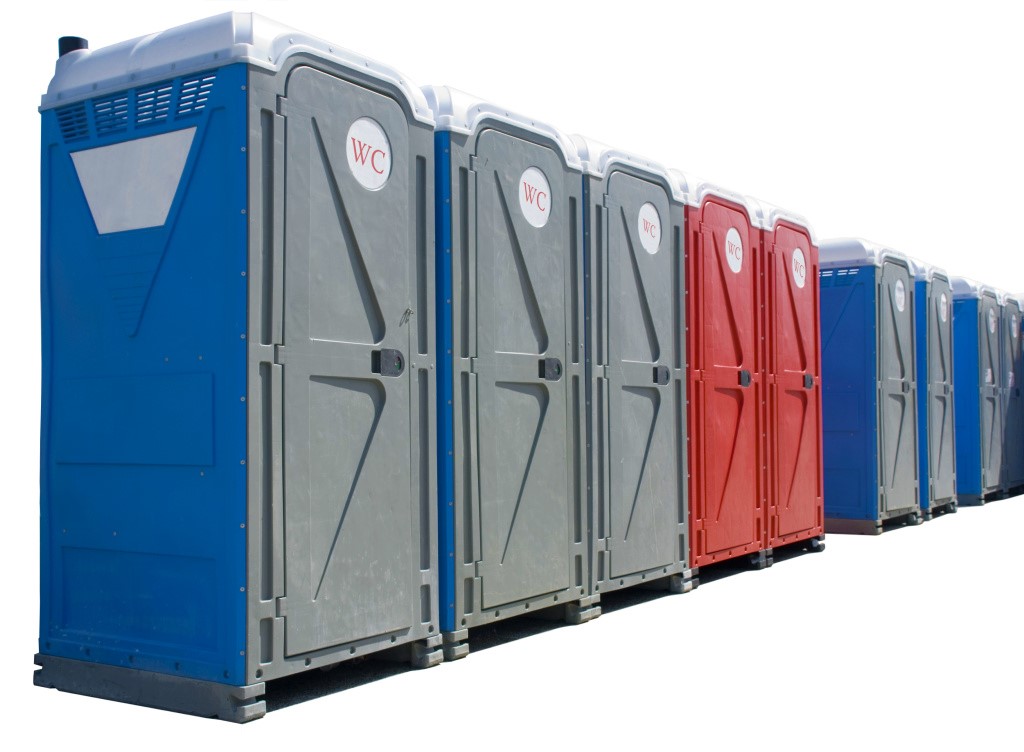 Renting Portable Bathrooms: What to Consider
When it comes to renting portable bathrooms, there are a few things to keep in mind:
Size: Consider how many guests you'll have and how many restrooms you'll need. A good rule of thumb is to have at least one restroom for every 50 guests.
Location: Think about where you want the portable bathrooms to be placed. Make sure they're easily accessible for guests but not too close to where the main event is taking place.
Amenities: Decide what features are important to you and your guests. Will you need running water or electricity? Are you looking for luxury options such as air conditioning or heating?
Budget: Portable bathrooms can range greatly in price, from budget-friendly to high-end options. Determine how much you're willing to spend and then find the best options within your budget.
Types of Portable Bathrooms
There are several types of portable bathrooms to choose from:
1. Standard Portable Bathrooms
The most basic option is the standard portable bathroom. These are single units that typically include a toilet and a small sink. They're an affordable option and perfect for smaller events.
2. Luxury Portable Bathrooms
If you're looking for something a bit more high-end, consider luxury portable bathrooms. These units can feature multiple stalls, running water, air conditioning, and even flat-screen TVs! They're perfect for upscale events such as weddings.
3. ADA-Compliant Portable Bathrooms
For events where accessibility is a concern, consider renting ADA-compliant portable bathrooms. These units are designed with accessibility in mind and feature wider entrances, grab bars, and lower sinks and toilets.
How to Rent Portable Bathrooms
When it comes to renting portable bathrooms, there are a few steps to take:
Determine your needs: Consider the size of your event, the location, and your budget. This will help you determine how many portable bathrooms you need and what features are important.
Find a rental company: Look for a reputable company that offers the type of portable bathrooms you need. Check reviews and get recommendations from friends if possible.
Book: Once you've found a rental company, book your portable bathrooms in advance to ensure availability.
Delivery and setup: The rental company will typically handle delivery and setup, but be sure to confirm this ahead of time.
Maintenance: Depending on the length of your event, the rental company may need to service the portable bathrooms regularly. Confirm this ahead of time and discuss any additional fees that may be involved.
Pickup: Finally, coordinate with the rental company for pickup of the portable bathrooms after your event is over.
Final Thoughts
Portable bathrooms are a must-have for any outdoor event, whether it's a small gathering or an upscale wedding. Consider your needs, your budget, and your guests' comfort when choosing the best portable bathrooms for your event. With these tips and ideas, you'll be able to rent portable bathrooms with confidence and ease!
Disclaimer: The information presented in this post is based solely on publicly available data and is not intended to be biased in any way. The tone and language used in this post were chosen to be in line with standard American English and are not intended to convey any particular cultural or racial bias or preference.